TILE CROSS, SHELDON, Birmingham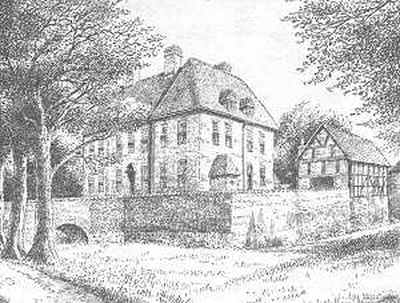 Sheldon, Birmingham.
Kingshurst Hall, near Tile Cross,
was an 18th century house incorporating remains dating back to 1680
when it was the home of the de Montford family.
The building was demolished in 1962,
some of its bricks being used to repair a nearby bridge.
(drawn 1940's) The original of this drawing is missing.
---