SELLY MANOR, BOURNVILLE, Birmingham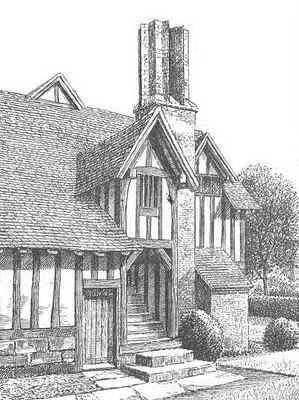 Bournville, Birmingham.
Selly Manor, a rare example of an exterior staircase
which dates back to the 14th century.
This 14-16th century house was removed from its original site a mile away
and re-erected at Bournville 1907-16 by the Cadbury Family.
(drawn 1930's) The original of this drawing is missing.
---