BRIDGNORTH, Shropshire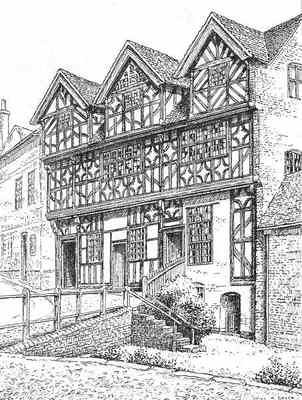 Bridgnorth, Shropshire.
Bishop Percy's House.
Much of Bridgnorth was destroyed in the Civil War in 1646.
But this house built in 1580 survived.
The birthplace of Bishop Percy who was born 1729,
educated at Bridgnorth Grammar School and became Bishop of Dromore in Ireland.
(drawn 1967). The original of this drawing is missing.

---