RE-assembly at The Avoncroft Museum of Buildings.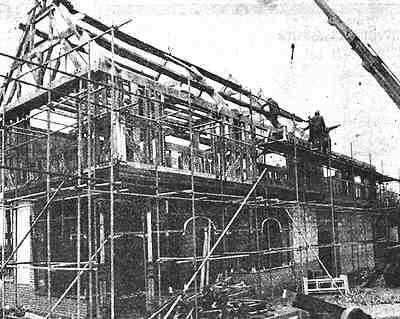 It was built in 1576 by John Worrall as two houses. In the years 1786-1804 it became an inn under various names, 'The Royal Oak', 'The Cross Keys' and later 'The String of Horses'. After a fire in 1912 part of the building was altered to become a Co-operative Store.
In 1970/71 it was dismantled and moved to the Avoncroft Museum of Ancient Buildings. This photograph shows the re-building of the main frame at Avoncroft.